Welcome to the Simply SustainableTM Blog!  This site is designed to provoke thought & action for the greater good by sharing information, articles and opinions.  Learn more about the Grassroots Movement here.
Be sure to bookmark the Simply SustainableTM Blog and keep connected by subscribing to our mailing list (below), using the contact form, or on social media through Twitter.

From the Blog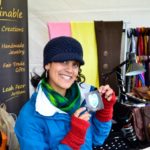 Years ago, I caught on to the practice of fair trade.  Knowing deep down free trade is not fair for many global citizens, I looked for a different way to do business.
It was through the fair trade movement that I was able to breathe new life into Simply Sustainable,...Read More »
---
If you speak to an optimist (myself included), we'll tell you that going green makes economic sense. Speak to a skeptic, they might tell you it costs too much.
Either way you look at it, environmental initiatives across the globe may cost you today, but tomorrow's payoff is well worth the...Read More »
---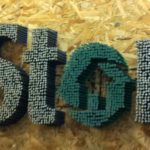 Late last year I read Nonprofit Management 101, a book edited by Darian Rodriguez Heyman.  Chapter 2 – "Welcome to the Movement" was written by Paul Hawken. 
His words jumped off the page, and I breezed through the chapter.  I needed to learn more, so I...Read More »
---