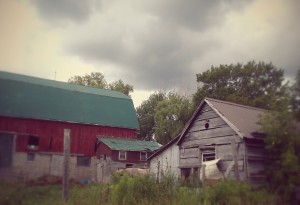 Do you think it's possible to feed our world's population with the global resources we have?
Global Goal 2: Zero Hunger.  That's a big one, but not impossible.  The problem has been identified: "…extreme hunger and malnutrition remains a huge barrier to development in many countries."  Perhaps we can even edit that to state that it is a huge barrier for development in every community since people all over the world are negatively affected by hunger.
Seeking Solutions
A child that does not eat properly faces health problems; much like an adult that consumes more processed food than vegetables is not in a healthy state. I could go on for a long while about the problems – because let's face it – there are plenty.  Instead, I prefer to focus on the solutions.  Here are a few key ingredients that we as individuals can do to help achieve Zero Hunger.
Choose local & organic
It may not always be easy, it may not always be feasible, but every step you take towards sustainable food production helps.  This is because climate change is a global issue.  What I do locally has an impact globally, what goes on globally is felt locally.  We are all connected, that's the truth.  So whether I am doing something positive or something negative, the effects are felt around the earth.  Check out Community Supported Agriculture (CSA) or Food Co-Ops where you live to learn a little bit more about how you can make the transition to a healthier food source for you and the environment.
Hemp
It is a vital ingredient when we talk about sustainable food production and sustainability in general.  This plant is versatile, nourishing, resilient, and it grows quick and the entire plant can be used in one form or another.  If you hear talk about restoring the health of our soil, hemp's got this one covered.
From a food security point of view, hemp is part of the solution.  Hemp is one of my main sources of protein as a vegetarian, and protein is only one of the many health benefits of consuming it.
Although hemp is legal in some forms in some places, there are still a lot of illegal parts of this plant.  Hopefully, that will change soon.  "Seed saving and the use of Common Seed are currently NOT allowed under current regulations."
Grow your own fruits & vegetables
This can be done in many different ways no matter where you live.  Seed saving is a beautiful thing and an interesting component to having your own garden or a community garden.  Seed saving gives us a chance to follow the natural cycles of cultivation and ensures the conservation of heirloom varieties for example.  If you are able to go to your local seed bank or meet with folks in your community to do a seed swap, great!  If not, you might have to buy your first lot of organic seeds or seedlings, but at the end of the season, you can save your seeds and start an initiative locally to share them.
Nature is so generous with us, but we must reciprocate by taking care of the earth.  Just like the people on the planet are interconnected with each other and the earth, the 17 SDGs are interconnected too.
Stay tuned for my next post where I will dive into Goal 3: Good Health and Well-Being.
"Let food be thy medicine and medicine be thy food."
~ Hippocrates
I'd love to hear what you think about how we can work towards Global Goal 2: Zero Hunger.  Comment below or connect on Twitter!
Please follow & share on your favorite network: