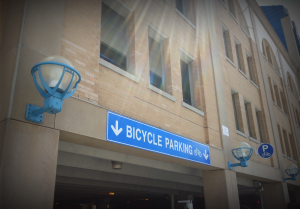 Do you live in a city that practices sustainable development?
For me, the desire to live in a truly sustainable city inspired me to become a student again. Luckily this time around technology offers a unique opportunity to learn from great teachers located around the world for free.
The online course taught by Prof Jeffrey Sachs offered through coursera.org was eye opening. Sustainable Development based on the key principles of Social Inclusion, Environmental Sustainability, & Economic Development is a great objective for the road ahead.  The course concluded last week leaving students with an abundance of knowledge and tools to help us work together at achieving the Sustainable Development Goals set out by the United Nations.
Conscious Consumption
Being an entrepreneur teaches me many things that I never would have learned in school. Our economy is in a tight spot. Although growth is on everyone's mind – sometimes we need to take a step back before making another move forward.
Consciousness of our consumption & acknowledgment of who made our products and where they come from is imperative to sustain a healthy and fair global economy. Collaboration of our community members is fundamental in our progress as cities, regions, provinces & countries. Supporting and promoting businesses that contribute to a sustainable framework is the only way I want to spend my money. Through this philosophy I of course evolve my business and partner with others who share the same values.
Get Involved
Just as I picked up the course online in Sustainable Development I also got involved with the Niagara Sustainability Initivative (NSI). A local non-profit focused on partnering with organizations in the Niagara Region dedicated to reducing their carbon footprint. A perfect fit to accompany the course I was taking, which emphasized the importance of a shift from fossil burning fuels to clean, green energy.
NSI has been modeled after Sustainable Waterloo Region (SWR) & yesterday I had a chance to visit their office and spend time Downtown Waterloo & Kitchener. Although only 130km from Niagara Falls, the overall city cultures are quite different. I often ask myself – what really makes a city sustainable?
Sustainable City
Transportation is a big one. Commuting is such a large contributor to greenhouse gas emissions (GHG) This matter requires substantial attention with a shift to carpooling, public transit, cycling or walking by working closer to home & working from home. Unfortunately, not all those options are available nor do they always depend on you. How does a city sustain itself so as not to force their citizens to commute?
With bike lanes clearly marked on major streets that connect the cities of Waterloo Region, the cyclist definitely has a place in their city. Beyond bikes – the preservation of older buildings alongside new structures caught my eye. Not only does it conserve resources, it also builds character. Just as the buildings blended, so do the mix of big and small businesses – both local and international.
Bottom Line
What makes a city sustainable? Environmental Sustainability through green initiatives, Economic Development through a vibrant downtown and social inclusion through Arts & Culture.
Sure, there is a lot more to it than that – and no one declared Waterloo to be the most sustainable region in the world – but I see progress & positive direction.
If we continue to focus on this Triple Bottom Line we are moving in the right direction.  Living in a sustainable city means great things for the community.  Increased quality of life, and the opportunity to participate in a healthier economy.
Please follow & share on your favorite network: