It's easier to assume a status quo style of life if you've never been exposed to the alternative, faced with the opportunity to go in a different direction.
For me, doing things differently has pretty much been second nature.  It's a blessing and a curse to take the road less traveled – near every single time.  Yet, when I'm at the crossroads, the paved way doesn't quite convince me.
My leap of faith therefore leads me off the beaten track, with each new adventure an experience to be had.  Over the years this has taught me lessons, brought me joy, anxiety, fear, love, hate, relief, amongst other sentiments.  Although, above all, it kept me believing – in me.
Once I hit my twenties, life was starting to bloom.  A lot of growth was happening; I was being exposed to new ways of thinking, living, feeling.  Legally, I was an adult (technically, I still am).  I found the title to be cumbersome – filled with many responsibilities, and great expectations.
It was time for me to take the wheel of my own life, make my own decisions, navigate through the unchartered waters ahead.  I sought direction from many sources, got lost more than once, but at the end of the day I was responsible for my own actions & inaction.
Nobody likes to make mistakes, but I find regrets much harder to live with.  With mistakes, I can ask forgiveness, even if just silently from the Universe.  Regrets though, they are a bit trickier to deal with.
There are many choices to be made throughout life.  It gets overwhelming at times to constantly be decision making.  I do my best to lead a simple life, however I still need to be making choices when it comes to career, voting, where to live, marriage, finances, family, relationships, dinner, etc.  If I could just come up with a formula, it might all be more efficient – cut right to the chase & live in the moment.
Perhaps formulas are a bit too technical, often requiring a calculator or spreadsheet.  How about a few basic golden rules?  Well luckily in 2015, I took a big step back from the daily grind (including this very blog) & was rewarded with clarity.  I feel tremendous levels of peace and love when I can balance mind, body & soul.
Mind: A lifelong "career" spent learning – work that allows me to exercise my mind, stay active and dedicate passionately to greater good.
Body: Respect for all living things, including myself.  Active lifestyle & healthy consumption while living close to the earth with lots of fresh air. Getting my heart rate going at all the right times & keeping my heart rate down throughout the stressful moments.  Being present and kind with people: family, friends, and anyone else who crosses my path.
Soul: Truth.  Living my truth, not anybody else's.  Search my soul, serve my soul, satisfy my soul.
Well there you have it.  A condensed version of my own little take on how to make the hardest & easiest decisions I'll ever have to face.  I feel as though a weight has been lifted, as though I can stop being so serious all the time.  Without so much worry going on in my head – I've opened up space – who knows what might fill it!
So why Romancing the Revolution?  Because after all these years of sweet talking myself, I've come full circle.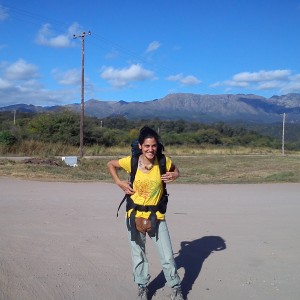 Please follow & share on your favorite network: